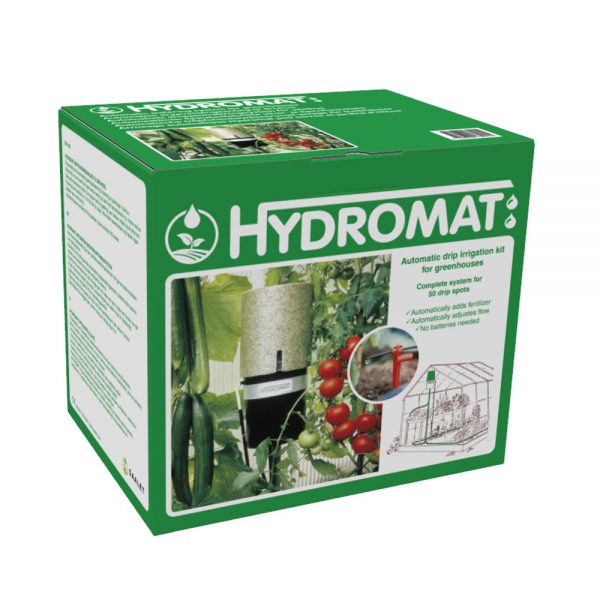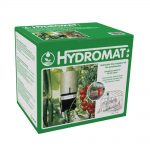 Hydromat – Drip System for Greenhouses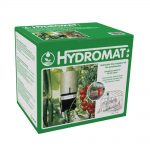 Hydromat – Drip System for Greenhouses
Automatic Drip Irrigation System for domestic greenhouses.
1. Adds fertilizer
2. Preheats water
3. Waters in intervals
4. Automatically adjusts flow to temperature
5. Weeks of maintenance free plant care
6. No power or batteries needed.
Description
Size Guide
Additional information
Description
The Hydromat drip system for Greenhouses is an amazing automatic drip irrigation system which will feed and water your plants at regular intervals. The unit consists of a fertilizer tank and mixing tank with complete distribution system for 50 drip spots. The kit includes everything you need for a typical domestic greenhouse.
Features
Automatic Drip Irrigation System
Feeds and Waters Your Plants automatically
Perfect for 8-12 m2 greenhouses
Complete kit with tank, hoses, Y Connectors, and drip stakes for 50 drip spots
Easy installation
Includes:
1 pcs bracket for mounting
1 pcs fertilizer container
1 pcs mixing container
1 pcs pr0tective cover for fertilizer container
1 pcs Thermo valve
10 meters Ø8 feed tube
30 meter Ø2 drip tube
50 pcs drip stakes
10 pcs drip distributors
5 pcs plugs
5 pcs Y connectors
Additional information
Weight
1,47 kg
Dimensions
290 × 220 × 260 mm
Country of origin

Made in Denmark

CCT

3917.23.10 90

Feed tube

Brand

Saalet

MOQ

1 pallet with 96 pcs

Pallet size

120 x 80 x 198 cm

Pallet weight

159 kg